The Vision
Sustainable development is key at Espiche.
Every element of the golf course, its infrastructure and of the future hotel and residential properties, have been carefully considered to respect and enhance the unique elements of the natural environment.
At Espiche, the belief is that the future lies in creating sustainable environments for upcoming generations. To achieve this, we have used cutting edge science and technology to create a course that reflects our dual passion of golf and environmental conservation. The property and hotel development will equally embrace this concept.
The course is located within a national park which requires delicate management. It is the ethos behind the management of every aspect of the club that makes Espiche a new concept in golf and property development in the Algarve.
Fact Sheet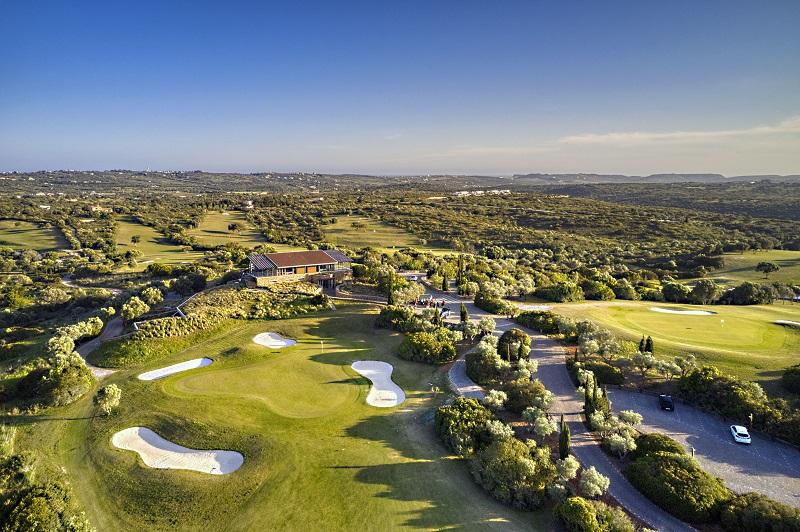 History
Espiche Golf is a small company with a big dream
The three founding members were visionary entrepreneurs who visited the Algarve over 20 years ago to look at investment opportunities. When they saw the site at Bago de Uva they instantly envisaged the opportunity to create a course that would be one of its kind in Portugal, a naturally landscaped course nestled into the landscape. They took their concept to South African golf course architect Peter Sauerman who designed the course and with the backing and support of a small group of investors and a devoted handful of builders, their lovingly built and landscaped the design to sympathetically integrate into the surrounding scenery.
Today, Espiche Golf is a sustainable golf course, and this place is a reference of golf for many tourists and locals.
Their dream is now a reality for you to enjoy.
Awards
Worldwide Clubhouse of the year 2015 –
3rd place
Espiche Golf has become the only golf club outside of the US to be recognised as a Clubhouse of the Year 2015 by the prestigious Golf Inc. publication
The results of the Clubhouse of the Year 2015 awards revealed that Espiche Golf is one of only nine Clubhouses around the world, and the only clubhouse outside of the United States, considered within the New Construction and Renovation categories by Golf Inc. Magazine.
Four judges, with backgrounds in architecture, design and golf, ranked Espiche Golf Clubhouse as being third in the world in the New Construction category.
The entries for the Clubhouse of the Year awards were judged on three factors; efficiency, aesthetics and overall design concept, with Espiche Golf Clubhouse excelling in all areas and being recognised for the innovative, sustainable and creative design of the Clubhouse which opened in May 2014.