Preservation, conservation and innovation are at the heart of Espiche Golf
At Espiche, every element of the golf course, its infrastructure and of the future hotel and residential properties, has been carefully considered to respect and enhance the unique elements of the natural environment.
Discover
Golf Course
Set within the unspoilt undulating countryside, the greens and fairways of Espiche Golf course have been carefully placed to balance the dual demands of the golfer and the environment, with indigenous planting throughout creating a beautiful backdrop and some challenging obstacles.
Read more
Membership
Golfers looking to take advantage of the outstanding course, facilities and welcoming atmosphere of Espiche Golf are encouraged to become members of our innovative and unique club.
Read more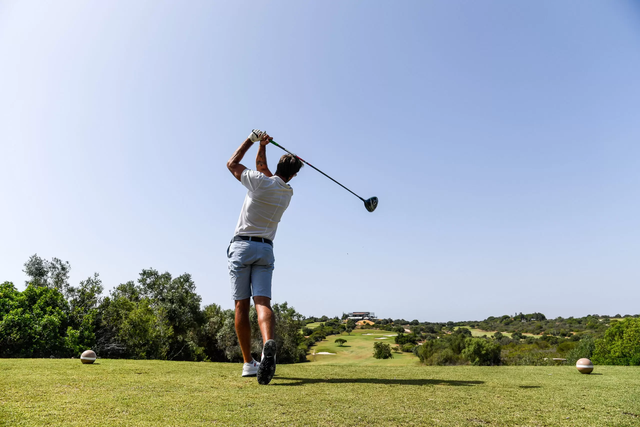 Testimonials
Very nice golf course, beautifully maintained. Holes are well spaced so you can play very quietly. Greens are well maintained and roll well. Definitely worth it!
Very well maintained course, fast fairways, fair bunkers and in combination with the nature one of the best courses in this region.
Challenging and great golf course, good service and nice people.
Find your new shot at Espiche Golf.